On-Line Reviews and Comments for
Icelanders in the Viking Age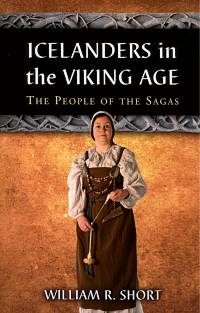 LibraryThing

"an excellent source"
Amazon.com

"Outstanding"
Choice Reviews Online: "detailed, succinct, and informative" "Highly recommended."
Armed and Dangerous blog: "stuffed full of interesting material" "Highly recommended."
Midwest Book Review "a riveting exploration" "a solid addition to any world history collection"
Reference and Research Book News "a perfect companion to ... the sagas"
Amazon.com

"... I do not know any other book that comes close..."
Barnes & Noble reader "an absorbing look at the history of Vikings"
Iceland Review "well-structured, easily understandable"
---