On-Line Reviews and Comments for
Viking Weapons and Combat Techniques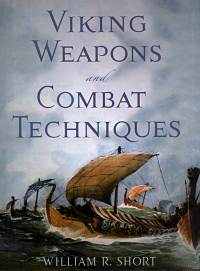 This Space Intentionally Left Blank blog "It's the kind of reference book that gives me shivers of happiness."
The Heroic Age "an impressive volume of information"
VikingSword.com "easy to recommend...this new work"
Quid plura? "a concise but thorough handbook"
livinghistory.ie "a great read"
Amazon.ca

"I highly recommend it..."
Amazon.com

Armed and Dangerous "an excellent book", "a model of its kind"
dfoggknives.com Baldesmith's Forum Board "a great book", "fantastic read"
Lefty Reviews "a rather unique perspective"
De Re Militari "equal portions...intriguing theories and debatable conclusions"
Amazon Listmania! "interesting, thought-provoking"
Amazon.com

[Well, I'm glad the reviewer found something good in the book. -WRS]
---